"Why Spotify lyrics not working? The Spotify doesn't show lyrics on my iPhone and desktop. Can I add the lyrics to my Spotify app manually?"
As for the lyrics feature, Spotify seems overlook it. The Spotify lyrics feature is not perfect and it falls behind with other rivals like Apple, Google and Amazon which have already rolls out the great features like lyrics displaying, finding songs by lyrics for a long time. Yet Spotify doesn't have its own smart speakers like Amazon Echo, Google Home and Apple HomePod.
But lyrics is really important for us to sing along with the songs or understand the song more deeply for the new music. This is more true with the rise of voice-based computing and users tend to search everything by voice.
If you also get the problem above, now let me show you the right ways to add lyrics to Spotify on your mobile or desktop devices.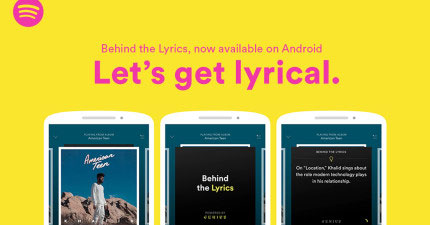 Part 1. How to Get Lyrics on Spotify Android/iPhone
If you are a mobile user, it is not difficult to find the Spotify lyrics since Spotify has a partnership with Genius to show behind the scenes info including lyrics, facts and the inspiration.
Also, the SoundHound app works for Spotify with perfect lyrics for most songs. You can combine Spotify and SoundHound for max effect.
How to See Spotify Genius Lyrics
Step 1. Open Spotify app to start playing a song on your Android or iPhone.
Step 2. Tap the "Now Playing" bar at the bottom of the screen to open the lyrics window.
Step 3. From there, you can scroll down to see the song's lyrics and the story behind the scene.
Note: The Genius lyrics is only available for a few songs. So please don't surprise if sometimes the lyrics don't show on Spotify. Also, currently it is not possible to show Genius lyrics only and remove the related stories.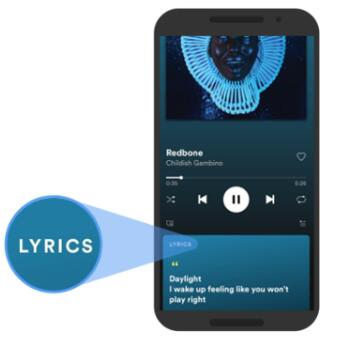 How to Connect SoundHound to Spotify
SoundHound works well on Android phones and iPhone.
Step 1. Launch SoundHound and sign in with a registered account or Facebook account.
Step 2. Go to your profile page and click the "Settings" menu.
Step 3. You locate the Spotify icon and click "Connect" button beside it.
Step 4. You can log in with your Spotify account and click "Allow" on the permission pop-up window.
Step 5. Now you can tap the "SoundHound" logo, it will show the lyric results of the song playing.
Step 6. You can add the result lyrics to your Spotify playlist automatically.by enable the "Auto-add to Spotify" option.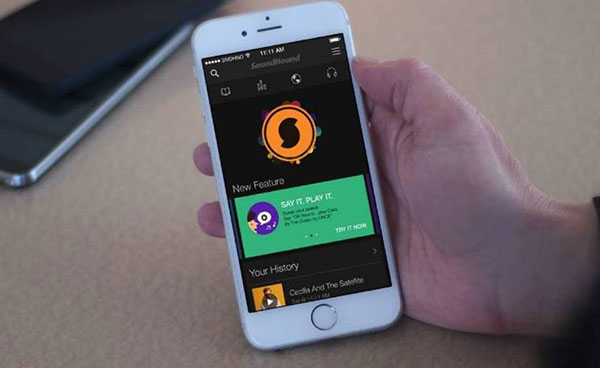 Part 2. How to Add Lyrics to Spotify on Desktop Computer
Windows/Mac PC
Previously Spotify has a cooperation with Musixmatch to show Spotify lyrics on Windows and Mac.
Step 1. Download and install Musixmatch and Spotify on the Microsoft Store or Apple App Store.
Step 2. Then Open Spotify and Musixmatch.
Step 3. Now you just need to play a song on Spotify, the lyrics will show on the Musixmatch automatically.
However, Spotify also has a tradition to ditch good features. It has broken the ties with Musixmatch as they can't came to a same agreement. This means you can't view Spotify lyrics on computer by using Musixmatch anymore now.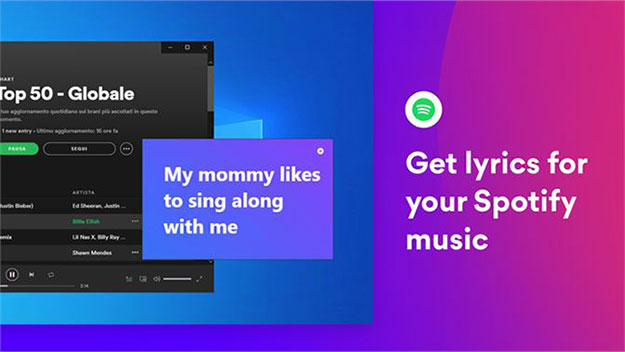 Linux
If you are using an Ubuntu, you can install Lyricfier plugin. It supports to communicate with Spotify Desktop Client and look for the matching lyric by scraping the web.
It requires to use the command lines to install it to your Ubuntu which is kind of complicated. So I won't illustrate it here. If you are interested in it, you can Google the tips online.
Part 3. Extra Tips
The methods above to add Spotify lyrics are not perfectly. You are easy to run into problems especially on Windows and Mac PCs and portable MP3 players.
Someone may ask is there a way to add Spotify lyrics to Windows Media Player, iTunes or portable MP3 player. The answer is yet.
In order to do that, you can use the DRmare Spotify Music Converter for Windows/Mac to turn Spotify music to MP3 format first. It runs at 5X converting speed with lossless output quality. To find out how does it work exactly, you can download it to evaluate it out.
DRmare Spotify Music Converter for Windows/Mac
You just need to import the Spotify songs, choose MP3 format and click "Convert".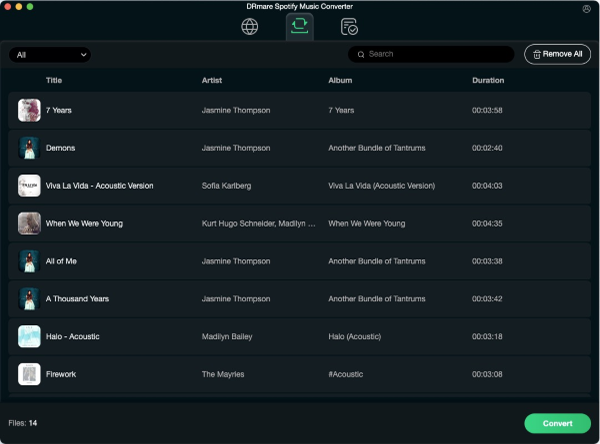 Display Spotify Song Lyrics in Windows Media Player
Step 1. Drag & drop to import the converted songs to Windows Media Player.
Step 2. Download and install the Lyrics Plugin for WMP.
Step 3. Begin playing your songs and switch to the "Now Playing" mode.
Step 4. You should see lyrics of the song playing currently.

Add Lyrics to Spotify in iTunes
Step 1. Launch iTunes from your computer and import Spotify songs.
Step 2. Right-click on the song from iTunes music library and choose "Song Info" menu.
Step 3. On the popup window, go to the "Lyrics" tab, select the option "Custom Lyrics".
Step 4. You can copy and paste to add the Lyrics of Spotify and click "OK".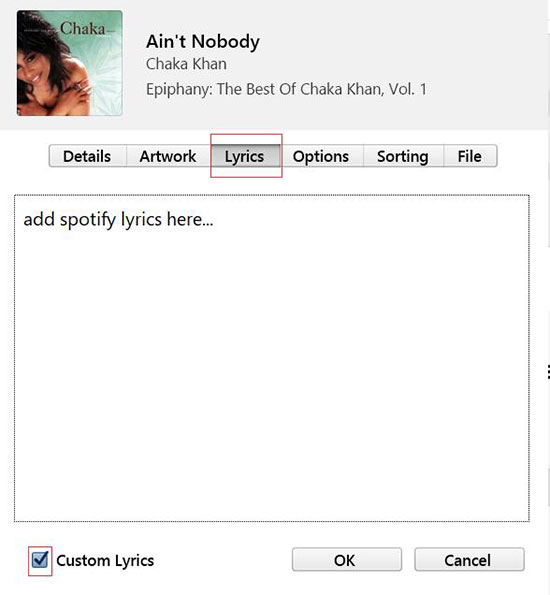 Add Spotify Lyrics to MP3 Players
Step 1. Copy Your Songs to MP3 player via USB cable.
Step 2. Download lyrics from lyrics website.
Step 3. Change the name of the lyrics file to the same as your song. For example, if you have a song called you_need_to_calm-down.MP3, you can change the lyrics file as you_need_to_calm-down.LRC.
Step 4. Transfer the lyrics to your MP3 player via USB too.
Step 5. Now when you play Spotify song on your MP3, you will see the lyrics simultaneously.