Apple introduced the Apple Music Singing feature in iOS 16.2 in December 2022. It's a new karaoke feature that includes viewing duet views, finding supported songs, and much more. With it, users can view live lyrics and adjust vocals to customize their singing experience. Before starting your own karaoke session, keep reading to learn how does Apple Music Sing work.
See also: How to Karaoke on Spotify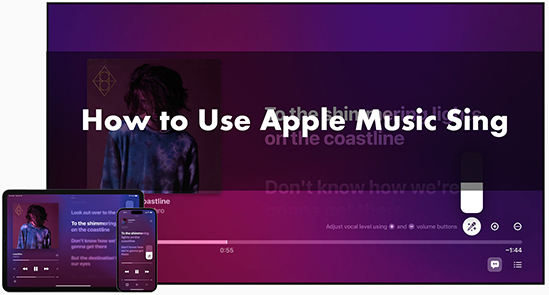 Part 1. What Is Apple Music Sing
Apple Music Sing is a new feature that allows users to sing along with the lyrics and animation of the song. Users can adjust the volume of their vocals at will to customize the size of their voice. Just like karaoke, the lyrics are displayed in real-time, prompting you when you should sing.
In addition, the feature offers a duet view. This means you can even sing along with your friends. In this case, tracks with multiple vocalists are split into two sides of the screen so that the vocalists can follow their own lyrics.
The singing feature is built into Apple Music's existing lyrics feature. When you access these lyrics, you'll see a volume slider with a small microphone icon. Slide this music slider and you can adjust the volume of your own vocals.
Apple Music Singing Feature Includes:
Adjustable vocals. Users can control the vocal level of their songs.
Rea-time lyrics. Users can sing animated lyrics to their songs.
Background vocals. Simultaneous singing vocals can be animated independently of the lead singer.
Duet view. If you sing with a friend, multiple lead singers will be displayed on opposite sides of the screen.
Part 2. How to Use Sing on Apple Music
Apple Music Sing is only available to Apple Music subscribers. So, you need to make sure you have an active Apple Music subscription. If not, you can go ahead to sign up to get Apple Music 6 month free trial. Then, once your iPhone or iPad is updated to iOS 16.2 (the latest Apple TV 4K is also supported), you can easily access the new feature. Here is how Apple Music Sing along lyrics.
How to Use Apple Music Sing on Apple TV/iPhone/iPad/
Step 1. Open the Apple Music application and find the song you want to sing. (You can also tap on the 'Sing' section in the 'Browse' tab. From there, you can choose a song to sing.)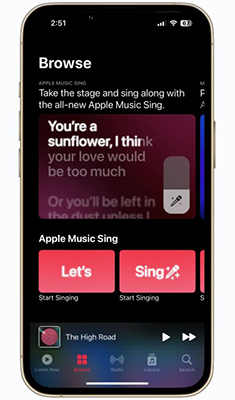 Step 2. Tap on the song to start playing. Tap the 'lyrics' button (the icon with the little quotation mark) in the bottom left.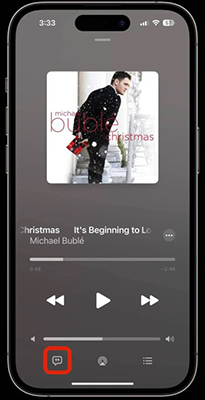 Step 3. Tap on the 'microphone' icon on the right side to turn on the sing mode.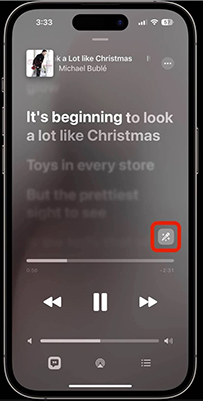 Step 4. You can adjust the volume of the vocal track to sing along with the lyrics.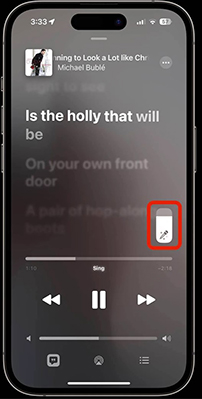 Step 5. To turn off the sing feature, simply tap on the 'microphone'/'lyrics' icon.
For the latest Apple TV 4K, the process is almost the same. Simply use your remote to select and control the volume.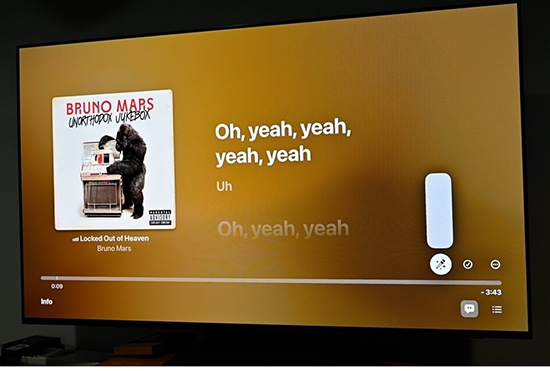 Part 3. How to Download Apple Music Songs to Local
With an Apple Music subscription, you can download songs for offline playback. But they are only cache files and you can't access them locally. It's impossible to locate them and transfer them to other devices for listening. Even worse, once your subscription expires, you can no longer listen to them.
So, we are here to provide you with a way to download Apple Music songs locally. Once downloaded, you can enjoy them on any other device you want. Also, you can listen to these songs even if you cancel your subscription. And the tool you need is DRmare Apple Music Converter.
It uses advanced technology to download and convert Apple Music to multiple popular audio formats. The converted audio files will be stored in your computer's local folder so you can use them freely. The original sound quality and all the metadata information will be preserved fully. So, you can have a wonderful listening experience.
DRmare Apple Music Converter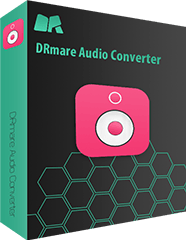 Download and save Apple Music songs on your local computer
Convert Apple Music to MP3, FLAC, AAC, M4A, M4B, and more
Run at a 5X faster speed, keep lossless audio quality
Listen to Apple Music offline on any other device you want
How to Download Songs from Apple Music to Local
Step 1. Open DRmare Audio Converter and then click on the '+' button to load your downloaded Apple Music songs.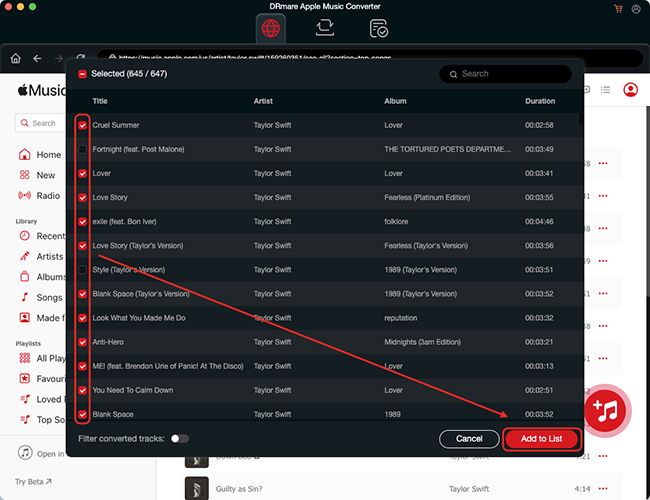 Step 2. Click on the 'format' icon to customize the output parameters of Apple Music songs.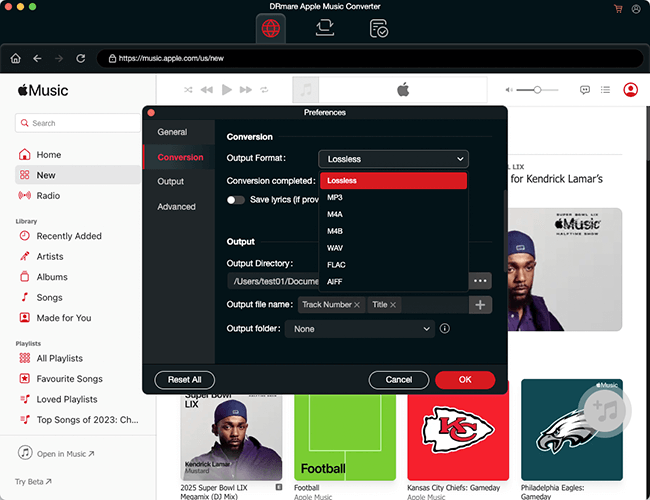 Step 3. Click 'Convert' at the bottom of the main interface to start downloading Apple Music songs to your computer.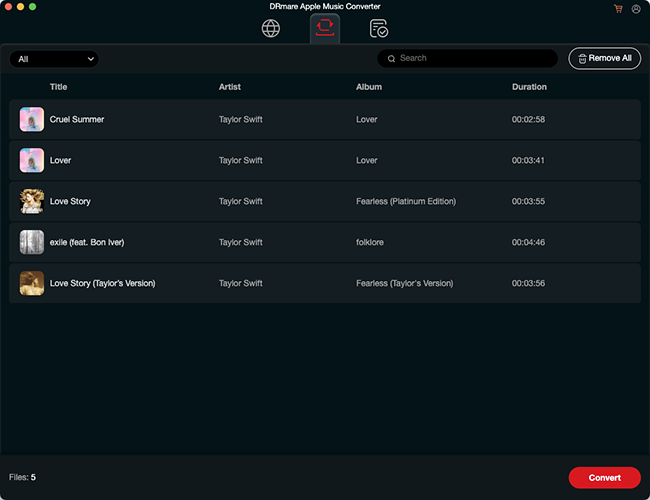 Part 4. FAQs about Apple Music Sing
Q1: What Songs Work with Apple Music Sing?
A: Apple Music hasn't announced which songs are compatible with Apple Music Sing. It just says that "tens of millions of songs" offer Sing. But you can tell if a song offers Sing by whether it shows the "microphone" icon.
Q2: Is Apple Music Sing Available to Everyone?
A: No. It's only available to Apple Music subscribers.
Q3: What Devices Are Apple Music Sing Compatible with?
A: Apple Music Sing Compatible Devices: iPhone (11 and later) or iPad (3rd-gen and later) running iOS/iPadOS 16.2, and Apple TV 4K (2022). Or you can check the full list below:
iPhone
iPhone 11
iPhone 11 Pro
iPhone 11 Pro Max
iPhone 12 mini
iPhone 12
iPhone 12 Pro
iPhone 12 Pro Max
iPhone 13 mini
iPhone 13
iPhone 13 Pro
iPhone 13 Pro Max
iPhone 14
iPhone 14 Plus
iPhone 14 Pro
iPhone 14 Pro Max
iPhone SE (third-generation, 2022)
iPad
iPad 9
iPad 10
iPad mini 6
iPad Air 4
iPad Air 5
M1 iPad Pro
M2 iPad Pro
Apple TV