"Is Apple Music having problems?" Millions of people have been listening to mind-blowing songs courtesy of Apple Music. It is one of the best music streaming platforms that assist you in enjoying listening to your favorite songs effortlessly.
However, when you visit the Apple Support community, you'll see thousands of people complaining about Apple Music problems. You may face several problems with Apple Music, and there could be multiple reasons behind those issues. The good thing is that we'll tell you how to fix the Apple Music issues. Let's go.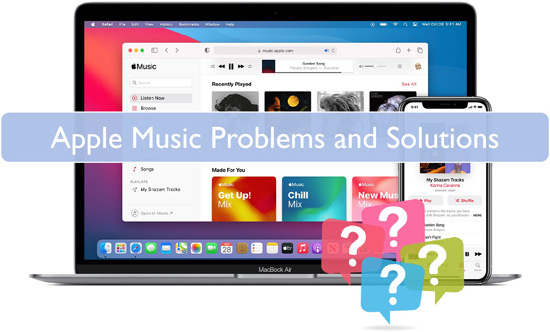 Part 1. Apple Music Library Not Loading
Apple music library not loading is one of the most common Apple Music problems that users have faced. The issue might occur when you upgrade to the iOS version. Here let's find out the ways how to resolve Apple Music not loading library.
Fixes:
1. Ensure you're using the fast internet connection. If your internet connection is poor, then turn to WiFi or other stable network.
2. Enable the Airplane mode and turn it off afterward.
3. Logout of your Apple ID and wait for a few seconds before logging in with Apple ID again.
4. Hard or soft reset iPhone. You can try to power off your iPhone to solve this issue.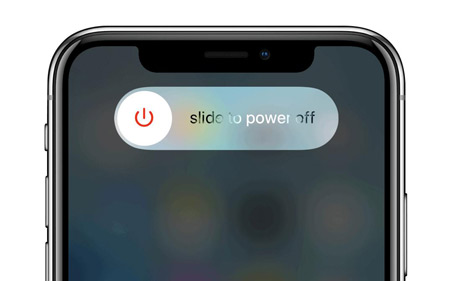 Part 2. Apple Music Songs Not Playing
Many Apple users have complained that they cannot play Apple Music songs after updating the iOS. Here's how to the Apple Music problems of Apple Music songs not playing.
Fixes:
1. Uninstall the Apple Music app and then install it again. Please try to uninstall the Apple Music app on your device. And then re-download and install it again.
2. Restart the Apple Music app to try to resolve the Apple Music not playing songs issue.
3. Restart the iPhone after quitting the Apple Music app.
4. Please turn on the Airplane mode after enabling it for a couple of seconds.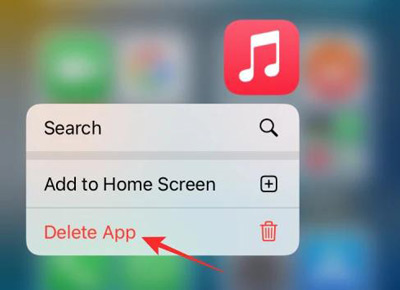 Part 3. Apple Music Not Working
If you cannot enjoy stunning Apple Music due to issues with Apple Music app, there might be various reasons behind this chaos. You can fix the problems with Apple Music by following the solutions below.
Fixes:
1. Restart Apple Music app on your phone device.
2. Install the Apple Music app again after deleting it from your phone device.
3. Restart your iPhone or Android after quitting the Apple Music app.
4. Reset the Network settings on iPhone.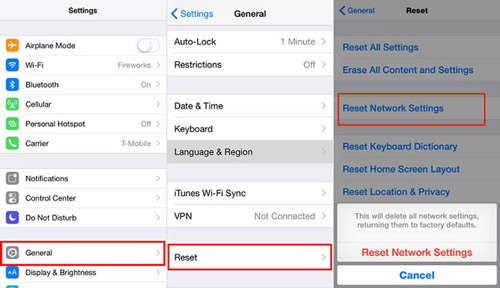 Part 4. Apple Music CarPlay Issues
Many Apple users have complained about the Apple Music CarPlay issues, and these issues might occur when connecting the device to the Internet. You can eliminate these Apple Music connection problems by reading the methods below.
Fixes:
1. Launch the Apple Music app with CarPlay after disabling the Internet connection of the iPhone.
2. Navigate to the Control Center and turn on the Airplane mode. Doing so will shut down all the things happening on the iOS device, and you might end up connecting Apple Music to CarPlay.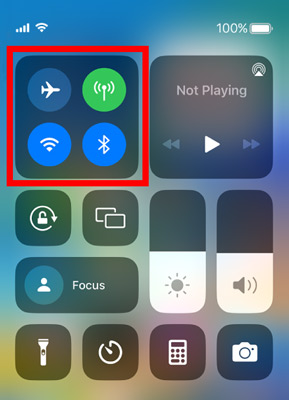 Part 5. Apple Music Songs Can't be Added to iCloud Music Library
Unable to add Apple songs to the iCloud Music Library is another Apple Music problem you might need help with. The compatibility issue might be the main reason behind this chaos, as it might happen that Apple Music doesn't support the songs you've selected to add to Apple Music. Here's how to fix this issue.
Fixes:
1. Ensure that the songs you're trying to upload to iCloud Music Library have the license to be uploaded.
2. You can create a new playlist if the songs you've been looking to add to iCloud Music Library are eligible.
3. Copy the songs from your playlist showing the errors and paste the songs to a new playlist.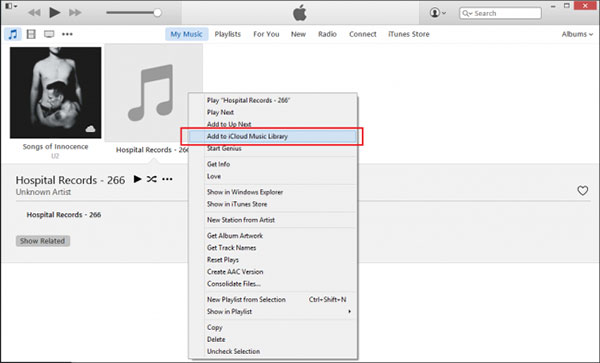 Part 6. Apple Music Deleting Downloaded Songs
If you enabled the Optimize Storage, Apple might delete the downloaded songs, and you might end up having an Apps music download problem. Here you can check out the solutions for this issue.
Fixes:
For PC Users
1. Reauthorizes the computer after deauthorizing it.
2. You can download the songs that got deleted.

For iOS User
You can navigate to the iPhone's settings and select Optimize Storage after pressing the Music option to turn off Optomize Storage.

Part 7. Apple Music Library Disappeared
If you reinstall the Apple Music app on your iPhone, the Apple Music library might disappear. But no worries. Here's how to fix Apple Music problems.
Fixes:
1. You'll have to download the songs if you install the app again.
2. Launch the iPhone and go to the Settings app. Then click on the Music icon and turn on the 'Show Apple Music' option.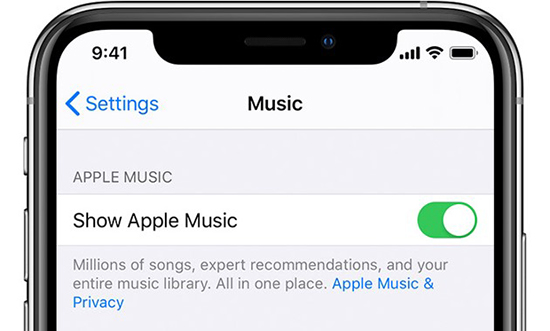 3. Ensure that the iCloud Music Library option is enabled.
Part 8. Apple Music Keeps Skipping Songs
A few Apple users have complained that Apple Music skips some songs from the Apple Music playlist. Now, you can follow the methods below to resolve the Apple Music streaming problems.
Fixes:
1. You must ensure that the songs you've added to the playlist are playable in Apple Music app. When the songs become grayed out, you can no longer play them.
2. Check the internet connection if you're playing the Apple Music playlist during the stream rather than the downloaded songs.
3. Disable and then enable the iCloud Music library again.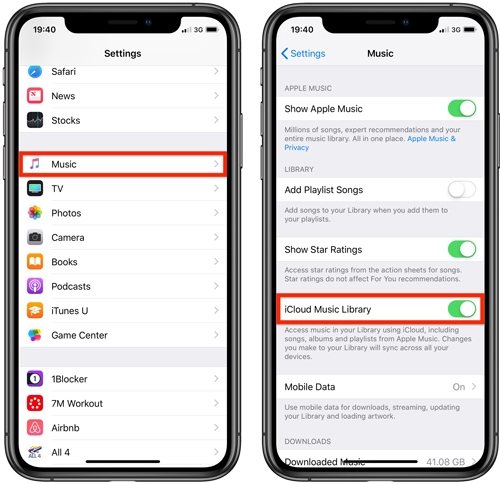 Part 9. Apple Music Library Not Syncing
One of the worst Apple Music problems you might have is when you fail to sync Apple Music Library. Many factors could cause this unwanted situation, but you can resolve Apple Music Library not syncing issue by reading the methods below.
Fixes:
1. Update the iTunes on your iPhone and PC/Mac.
2. Install the new update of iOS device's system.
3. Try consolidating your iTunes Library files.
4. Check for your Security software on your PC/Mac.
5. Make sure that iTunes is allowed access to the Apple servers.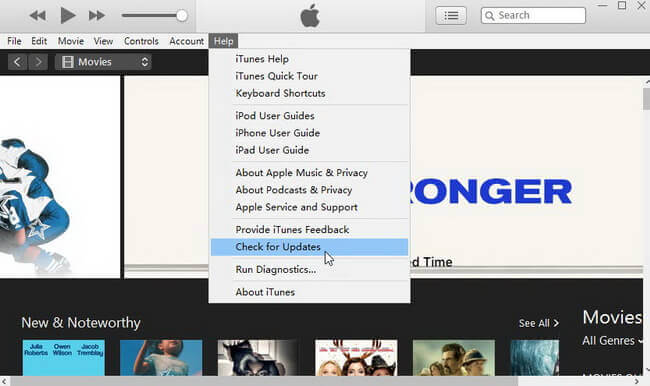 Part 10. Apple Music Offline Problem
Another issue that frustrates many Apple users is Apple Music's offline problem. When this problem occurs, you won't be able to play Apple Music despite downloading the songs from Apple Music. You can assume various things to be the main reason behind this chaos, but some methods can help you get rid of this mess.
Fixes:
1. Sign out from Apple Music and then try logging in to Apple Music again.
2. You can also try clearing the Apple Music app data to fix the issue.
3. Reset all the settings on your iPhone.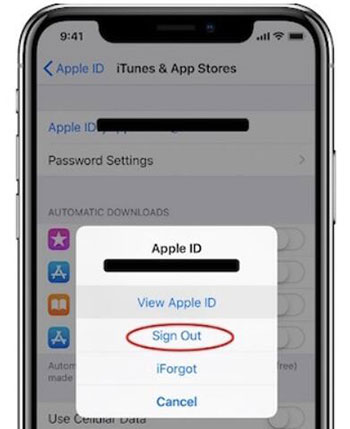 Extra Tips: Best Way to Avoid Apple Music Problems
Despite looking at all the things, if the Apple Music issues persist, you can consider downloading Apple Music and removing the protection. In this part, we will introduce a tool for you to make it. DRmare Audio Converter emerges as one of the terrific Apple Music converters that stimulates downloading Apple Music in various formats.
Besides, it doesn't tinker with the sound quality of Apple music as it retains all the information and quality of Apple Music. Also, you can convert Apple Music playlist, songs, and else to plain MP3, FLAC and other audio formats.
In addition, you can reset the audio codec, bit rate and more audio parameters for your Apple Music tracks. Moreover, this tool can run at a fast speed that can save you more time. After the conversion, you will get the common and local Apple Music songs on your computer. And you can listen to them offline on any device you like. In this case, you won't meet any issues with Apple Music.
DRmare Apple Music Converter
How to Download Apple Music using DRmare Music Converter
Step 1

Download and set up DRmare Audio Converter

Install the DRmare Audio Converter on your PC and open it. Please note that the Apple Music songs you want to convert need to be downloaded in advance.
Step 2

Import Apple Music files to DRmare software

Tap on the 'Add Files' icon to import the Apple Music files to DRmare program. Once hit on the button, you can then head to browse and choose the music files you want to add and convert.
Step 3

Reset Apple Music output parameters

Now, you can select the audio format you want to convert the Apple Music into. Please click on the 'audio' icon to get started. When it is done, tap on 'OK' to proceed.
Step 4

Download and play Apple Music without issues

Click on the 'Convert' button to download Apple Music into your preferred audio format. Then you can find them on your computer. At last, you can listen to Apple Music offline anywhere and anytime without meeting problems with Apple Music.
Final Words
Struggling with Apple Music problems is a concern for anyone who loves listening to Apple music. Luckily, you can tackle the Apple Music issue by reading this post as it offers mind-blowing ways to serve your purpose.
Besides, the best way to get rid of issues with Apple Music app is to download Apple Music songs offline by using the DRmare Audio Converter. With this tool, you can then listen to Apple Music tracks any your device offline without any issue.