With the arrival of October, it means we are stepping into one of the most important periods of the whole year - the holiday season. And as one of the best known holidays of all time, Halloween brings us a lot of fun when we can wear special costumes, getting tricks and treats, as well as joining scary yet funny parties. Of course, for people who are movie addicts, there's no better way to get into the spirit of Halloween than watching spooky movies over the night together with friends and families.
However, apart from horror movies, there are some frightening TV shows worth watching on Halloween too. Here we are listing the top 10 creepiest hair-raising TV series for Halloween from old favorites like American Horror Story, The Walking Dead to new shows like Ghosted on Netflix, iTunes, Hulu, etc., which will definitely get you spooked and leave you an unforgettable Halloween night.
View also: Top 20 Halloween Songs of All Time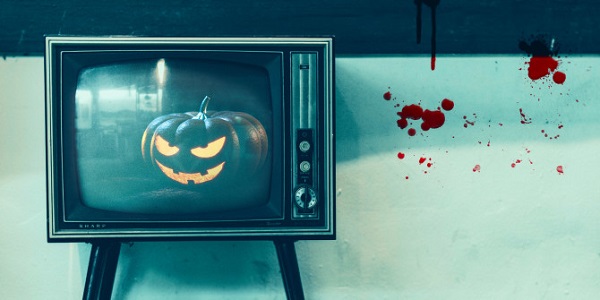 No. 1 American Horror Story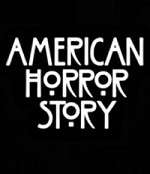 Released: 2011 Distributor: 20th Television
American Horror Story is an anthology series centering on different characters and locations, including a house with a murderous past, an insane asylum, a witch coven, a freak show, a hotel, a possessed farmhouse, and a cult. Some plot elements of each season are loosely inspired by true events. Every season of American Horror Story explores a self-contained story, so you can view each season as a kind of miniseries. On January 12, 2017, the series was renewed for an eighth and ninth season.
No. 2 The Walking Dead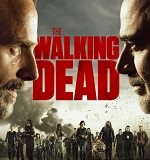 Released: 2010 Distributor: AMC
Frank Darabont's horror series The Walking Dead just came to eighth season on this October with its 100th episode. As a post-apocalyptic horror TV shows developed by AMC, The Walking Dead is based on the comic book series of the same name by Robert Kirkman, Tony Moore, and Charlie Adlard. In the show, Andrew Lincoln plays the lead character, sheriff's deputy Rick Grimes, who awakens from a coma discovering a world overrun by zombies, commonly referred to as "walkers". This zombie show should not be left out as a Halloween without zombies would not be Halloween at all.
No. 3 Mindhunter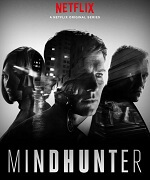 Released: 2017 Distributor: Netflix
Mindhunter is a crime drama web TV series created by Joe Penhall, based on the 1996 true crime book Mind Hunter: Inside the FBI's Elite Serial Crime Unit written by John E. Douglas, a former special agent who dealt with serial killers firsthand. Glee's Jonathan Groff stars in this chilling new series that delves into the minds of the most notorious serial killers. It was debuted worldwide on Netflix on October 13, 2017.
No. 4 Scream Queens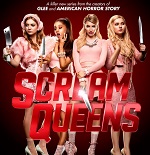 Released: 2015 Distributor: 20th Television
Scream Queens is a comedy horror television series that centers on returning characters being terrorized by a serial killer in different locations, including a university and a hospital. It was aired on Fox from September 22, 2015 to December 20, 2016, including two seasons in total.
No. 5 Lore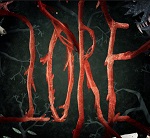 Released: 2017 Distributor: Amazon Studios
From the executive producer of The Walking Dead and the executive producer of The X-Files, this anthology series brings to life Aaron Mahnke's "Lore" podcast and uncovers the real-life events that spawned our darkest nightmares. Lore combines documentary footage and cinematic scenes to tell horror stories and their origins. This new six-episode horror anthology series debuted on the spookiest day of the year - Friday the 13th.
No. 6 Supernatural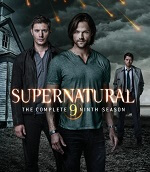 Released: 2005 Distributor: Warner Bros. Television Distribution
This show is entering its 13th season, so you know it's doing something right. The pot line of Supernatural mainly focuses on two brothers who investigate paranormal events and end up having all kinds of run-ins with ghosts, vampires, witches, angels, and demons. You'll love this show if you are into mythology things.
No. 7 Freakish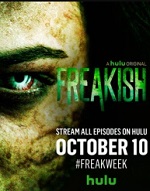 Released: 2016 Distributor: AwesomenessTV
Freakish series focuses on a group of high-school students who are trapped inside their school when a nearby chemical plant explodes, resulting in residents and other infected students turning into mutated freaks. The new season will debut on Oct. 18 on Hulu. You can also catch up on season 1 on iTunes, YouTube, Amazon, etc.
No. 8 Ghosted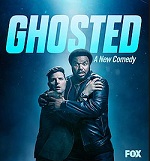 Released: 2017 Distributor: 20th Television
Ghosted is a supernatural sitcom that premiered on Fox on October 1, 2017. The show featuring Craig Robinson and Adam Scott as two polar opposites recruited to investigate paranormal activities in Los Angeles, which are supposedly tied to a mysterious entity that could threaten the existence of the human species.
No. 9 Hemlock Grove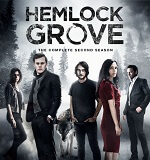 Released: 2013 Distributor: Netflix
As a Netflix original horror web TV episodes based on McGreevy's novel of the same name, Hemlock Grove centers on the fictional town of Hemlock Grove, which gets upended when strange happenings start to occur — including a string of brutal murders. Though the reviews for this show mixed, Netflix completes shooting the whole three seasons to bring its story to a somewhat satisfying conclusion.
No. 10 The Exorcist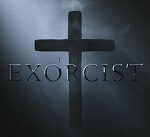 Released: 2016 Distributor: Fox
The Exorcist is a TV series based on the cult classic film of the same name. The story follows three priests dealing with cases of a demonic presence targeting a family and a foster home. This series was renewed to seaon 2 and has received generally positive reviews from critics. It's much scarier than primetime television should be, so you'd better beware.
Read More: Stream Halloween TV Shows from iTunes to Smart TVs
If you've got a smart TV set at home, then it will be easy to stream those Halloween-themed TV shows to the big screen via Netflix, Hulu and other online channels. But problems occur if you are trying to stream the horror series from iTunes to your television. Because you will probably get the error alert telling your TV can't recognize the iTunes video format at all. And you could also find out that iTunes is not an available built-in streaming channel on your smart TV. Don't worry. To resolve this puzzle, you should beware that iTunes TV episodes are all protected by Apple's FairPlay DRM, due to which you are only allowed to play iTunes videos on Apple's devices. If you want to break the DRM lock and watch iTunes movies on TV or other devices, you have to use some special iTunes DRM removal tools, such as DRmare M4V Converter to convert the DRM-ed iTunes TV episodes to a more commonly used video format, like MP4 or AVI. For more details on streaming iTunes movies to TV, you can read this post: Best Ways to Watch iTunes Movies on HDTV.