Thanksgiving is the time for family and friends to get together and express gratitude to each other. There are much great time we never want to forget.
Nothing is better than making a video to keep the best moments of your Thanksgiving holidays. With either a professional camcorder or a mobile phone and the free editing tools, it is easy enough for everyone to shoot home videos for Thanksgiving.
But if you are a beginner who has no idea about recording or creating films, it is highly recommended to take a look at the tips before to ensure you get better output videos. Following are the top tips we created on capturing and editing a Thanksgiving movie.
View also: How to Cut iTunes M4V into Parts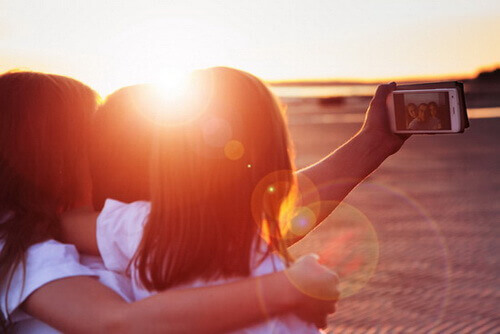 Part 1. Best Tips to Shoot Vivid Thanksgiving Films
You don't want to screw up anything when recording a Thanksgiving video. Generally you should fully understand what, when, where and most importantly how you are going to shoot the home videos. You might keep the following tips in mind, so you can follow them whenever you need.
1. Plan a shot list. Write down all the important scenes you are going to capture and communicate with your family or friends if necessary to make sure you won't miss any important things and prevent any incidences which may interference your shooting.
2. Use the light. The light has a big effect on your video, so pick up the best angle to shoot with the proper light. Make sure you shoot in the back of the sun when shooting outdoor and turn on the camera flash in a dark environment.
3. Keep it steady. For the videos with a lot of actions, keeping the camera steady will make the output video significantly better. If possible, please use a tripod. Also, you'd better avoid unnecessary pans or zooms to keep your video as clear as possible.
4. Shoot in widescreen. Nowadays most display devices are in 1080P resolution with 16:9 aspect ratio. Recording in widescreen mode lets your footage match your HDTV perfectly. Also, you can include more items on the screen you record.
5. Capture as many clips as possible. There are many wonderful scenes to capture during your Thanksgiving holiday, try to shoot as many as clips is a best way save a comprehensive story of your Thanksgiving day.
6. Record the sound. A film with sound is more natural and vivid, especially the sound of the kids which will remind you of the best memories during Thanksgiving holidays. When recording the a video with sound of kids, you'd better get down on kid level and move closer to record clear.
7. Add some interviews. Besides shooting videos about your family or people, you might also do some special interviews with one or several of them to ask how they feel and any questions you might have. It will surely help to bring your videos to life momentously.
Part 2. Decorating Videos to a Create Wonderful Masterpiece for Thanksgiving
It is difficult to shoot videos without capturing extra unwanted segments or any blank clips etc., so you need to do a post editing to polish the videos as well as adding editing any effects you want to make them into a complete story. All you need is a free editing tool like Windows Movie Maker or Apple iMovie.
Edit Videos on Windows Movie Maker
If you are using a Windows computer with the Win 7 or previous systems, you can use the Free Movie Maker to help you trim and edit your Thanksgiving movies. It may be not available on Windows 8 or Windows 10.
1. Launch Windows Movie Maker. Double click the desktop icon, then you will see the main screen of it. By default, it will create a project automatically. If not, you can also click 'File' menu > 'New Project' to create one.
2. Add your media files. It supports video, music and picture files like MP4, AVI, ASF, JPG, MP3 and other files. Just click the button 'Add Videos and Photos' or 'Add Music' to browser the Thanksgiving footage you shoot from your camera and other media files.
3. Decorate your videos. Windows Movie Maker offer a lot of transition, overlay effects, animation and other elements to enhance the visual effects. In addition, you can add a voice over, background music and so on to turn all the media files to a wonderful slideshow movie.
4. Save movies to computer. When you are done with the editing, please click 'File' menu > 'Save Movie' to export it to your computer and share it to your friends. Also, you can import the file to the Windows DVD Maker to burn it to a physical DVD.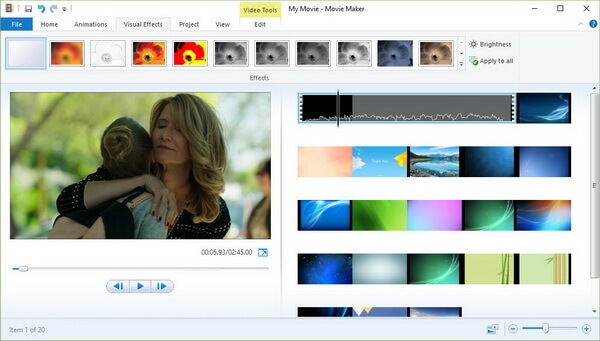 Edit Videos on Apple iMovie
iMovie exists on all kinds of Mac operating systems. It is free but with all the great features video beginners want..
1. Start iMovie. Double click the iMovie from the Application folder to launch. Then click 'File menu' > 'New Project', it will prompt you a window to select a theme, please just select one and click 'Create'.
2. Import media files. You can click 'File' menu > 'Import' to load choose your desired movies to the Event Library. For the photos or music, you can click the music icon or photo icon to import music/photos from iTunes/Photos app.
3. Edit videos. To get start to edit the Thanksgiving movies, please drag them from the Event library to the project panel. Then you can add transition, effect, trim the video, add a background music, do a voice over and so on by the right-click menu or related operating buttons.
4. Share your Thanksgiving movie. Click the top menu 'Share', you will find the option to export your video and share to YouTube, Facebook and so on. If you have iDVD on your Mac, you can also import the project to iDVD to burn a physical DVD as well.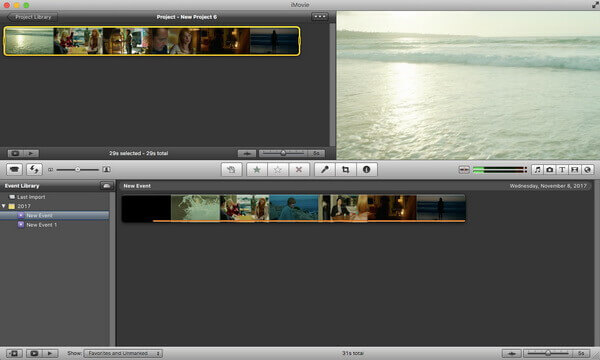 Extra Thanksgiving Video Editing Tips
If you want to integrate your purchased videos such as iTunes movie clips to your Thanksgiving home movie, you will have to get rid of the DRM protection from iTunes video first. To remove FairPlay DRM, usually you just need DRM software DRmare M4V Converter for Windows/Mac . To find out more details, you can visit: How to Edit iTunes Videos on Windows Movie Maker or How to Edit iTunes Videos on iMovie.
Part 3. Conclusion & Suggestion
By following these tips, you don't need to spend a dime to a shoot and edit a good Thanksgiving movie. In my opinion, this is a perfect way for video editing beginners to create home videos, so I will highly recommend all the beginners to edit holiday videos with these tips. Of course, there are a lot of other better devices or video editors with more advanced features such as Adobe Premiere CC or Final Cut Pro and so on. It takes more time to learn these software to edit videos in a more flexible and professional way though. If you have any suggestions or anything you want to share, please do let's know by leaving your comments below.