As one of the America's favorite holidays, Halloween (also known as Allhalloween) is a time of celebartion and superstition. It is widely believed that Halloween has evolved from the ancient Celtic holiday of Samhain.
For the traditional Halloween, people believed that souls of dead people appeared on All Hallow's Eve so that they would light bonfires and dressed themselves to ward off roaming ghosts.
As time went on, Halloween has been a day of merrimet, costumes, and parades and sweet treats for people, expecially for Children. In this evening, children will wear costumes and go to ask for sweets house by house, which is famous for trick-or-treating. Or they will make a jack-o-lantern with their parents.
Plus, while coming to the top off the All Saint's Eve, more and more family will get together and watch a Halloween-theme movie with their children. Therefore, the following is the top 10 stunning Halloween movies in order to make you have an unforgettable Allhalloween with the whole family.
View also: Top 20 Best Halloween Music for Children
No. 1 Hocus Pocus (1993)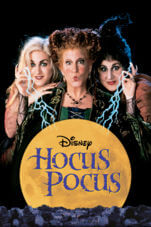 Starring by Bette Midler, Sarah Jessica Parker and Kathy Najimy, Hocus Pocus is one of the best Halloween movies, which is suitable for all ages of kids. This story tells that a boy accidentally unleashes Sanderson Sisters – three witches from the Salem on Halloween night, who need to stick the youth from little girls to keep their immortality. Fortunately, three kids with a talking cat band try their best to stop this tragedy.
No. 2 The Nightmare Before Christmas (1993)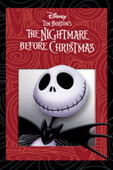 As the 1993 American stop-motion animated musical dark fantasy movie, The Nightmare Before Christmas tells the story of Jack Skellington, a resident from Halloween Town, who is tired of the everlasting Halloween festivities. As a result, when he stumbles across Christmas Town, he decides to celebrate this holiday by trying his hand instead.
No. 3 It's the Great Pumpkin, Charlie Brown (1966)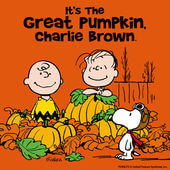 Based on the comic strip Peanuts by Charles M. Schulz, this 1966 TV special is regarded as the tremendous film to watch on Halloween night. Linus waits for the arrival of the Great Pumpkin, in his mind, this Great Pumpkin is just as same as the Santa Claus who can grace the wanted pumpkin patches on Halloween, While Charlie Brown in invited to celebrate the Halloween party.
No. 4 Casper (1995)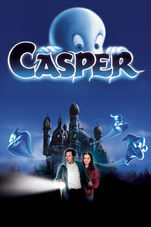 Based on the Harvey Comics cartoon character Casper the Friendly Ghost, Casper is the first feature movie with a fully CGI character in a leading role. The story happened on the Whipstaff Manor that inherited by a greedy heiress, in which she discovers tons of treasure. But the treasure is guarded by three nasty ghosts.
No. 5 Bedknobs and Broomsticks (1971)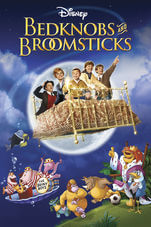 Produced by Walt Disney Productions, Bedknobs and Broomsticks is a musical fantasy file with combination of live action and animation. When Eglantine Price has to care for three orphans, her training to become a witch was stopped. This film involves World War II and Nazi invasions, but it is handled with kid gloves. "Bedknobs and Broomsticks" follows Eglantine and the children start their adventure to find a missing page from the old book.
No. 6 Halloweentown (1998)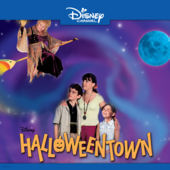 Directed by Duwayne Dunham, Halloweentown is a Disney Channel Original movie. Marnie, a 13-year-old girl, is obsessed with Halloween due to the despair of her mother. With the development of plot, it turns out that her mom is keeping from her because she's a witch. Marnie follows her grandmother to a magical place, called Halloweentown when the arrival of annual Halloween. And then it focuses on the story how he saves the days in Halloweentown.
No. 7 The Addams Family (1991)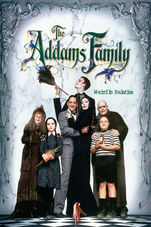 The Addams Family is a fictional household created by American cartoonist Charles Addams. It tells the story that a con artist and her son take advantage of Uncle Fester's 25-year absence to try to steal the Addams fortune. This film is perfect for children over 12 years old. Halloween is a good time for you to introduce this creepy classic to your older children.
No. 8 Monster House (2006)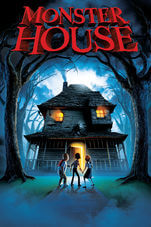 Created by Gil Kenan, Monster House is an American 3D computer-animated family horror movie. If you are seeking for a horrific film, Monster House seems a smart choice on Halloween. This story tells that three teenagers are bent on discovering the secrets hidden in their neighbor's spooky house. To their surprise, they find out more than they bargained for.
More Tips: Watch Halloween Movies on HD TV
Since there are various online digital stores in the market, such as iTunes, Google TV, Amazon, Google Play and more, you can get wanted Halloween movies with ease. But the question may be that how to stream your movies to a big home theatre system. For iTunes user, there are two simple approaches for you to convert iTunes videos to HD TV for playback. The common way is that you can purchase an Apple TV to help you stream purchased and rented videos from iTunes library. In addition, we all know that movies and TV shows purchased and rented from iTunes are protected by FiarPlay DRM technology so that iTunes digital content can be recognized by Apple-approved devices. Hence, the other effective way is to get a third-party software that can help you to remove DRM protection from iTunes videos. Here, we'll highly recommend DRmare M4V Converter, one of the most professional iTunes DRM removal solutions, which can help you to get rid of annoying DRM and convert iTunes M4V to other common formats, such as MP4 that is compatible with almost all HD TV in the market. For more detailed information to watch iTunes movies on smart TV, you can visit this source page: How to Play iTunes Videos on Smart TV Freely.