Spotify is a nice music streaming platform for music addicts to enjoy music. And this tool will recommend tracks you may like based on your listening habits. And you can like the track and mark it for listening later. Yet, you may don't like some tracks that Spotify introduced to you. In this case, you may want to tell Spotify do not recommend such tracks to you. Luckily, Spotify offers a Hide and Unhide feature for users to hide songs on Spotify that they don't like.
If you are new to this feature, then you can follow this post to see how to hide or unhide songs on Spotify step by step. Also, you will see how to download unhidden songs on Spotify without a Spotify Premium. Now, follow the post and begin.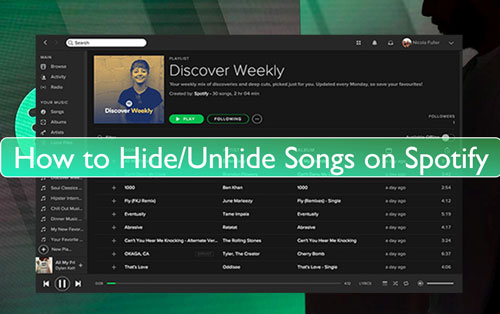 Part 1. How to Hide Songs on Spotify
The Hide feature on Spotify is only available for Spotify Premium users. Besides, you can only block Spotify songs in the Spotify mobile app. In this case, users won't listen to the songs they don't like within the public playlist. Now, let's see how to hide a song in Spotify on Android/iPhone/iPad with premium.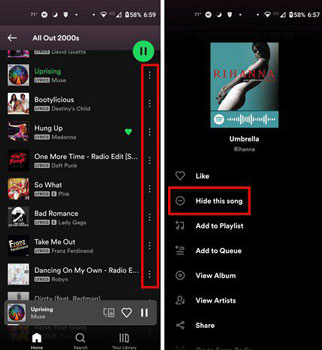 Step 1. Open the Spotify music app on your Android or iOS device.
Step 2. Locate an album or a playlist that you want to hide.
Step 3. Hit on the 'three dots' icon next to each song within the playlist or album.
Step 4. Pick up and touch the 'Hide this song' option to hide songs on Spotify.
Part 2. How to Unhide a Song on Spotify
If you hide Spotify songs accidently, then you can find Spotify hidden songs within the target playlist/album. Here we will show you how to unhide songs on Spotify on desktop and mobile.
On Mobile Device:
Step 1. Start the Spotify app from your iOS or Android device.
Step 2. Click on the 'Home' tab > 'Settings' icon. Then find the 'Playback' option.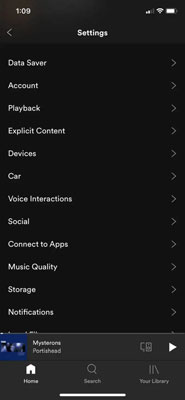 Step 3. Now, switch 'Show unplayable songs' on or switch 'Hide unplayable songs' off.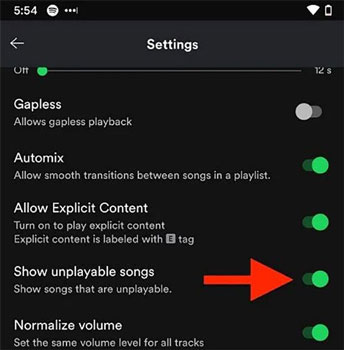 Step 4. Back to the playlist or album that contains hidden song. Then click on the 'three dots' menu near the song.
Step 5. Touch the 'Hidden' option to recover hidden songs on Spotify.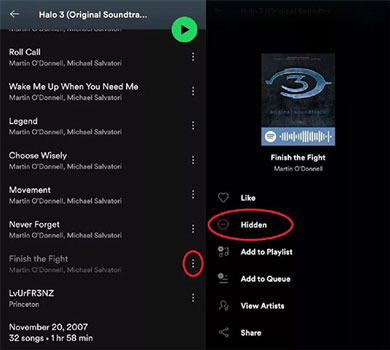 On Desktop:
Step 1. Launch the Spotify desktop app from your Windows or Mac computer.
Step 2. Touch the 'menu' icon and choose the 'Settings' option from the list. And then locate 'Display Options'.
Step 3. Here please switch 'Show unavailable songs in playlists' on.

Step 4. Locate the target playlist and click the 'Hidden' option next to the song.
Extra Tips: How to Download Unhidden Songs on Spotify without Premium
You may want to download Spotify unhidden songs for listening anytime. Yet, you can only do that if you are a Spotify Premium user. Otherwise, you need a tool to help you.
DRmare Spotify Song Converter is the tool here for you. It can help download unhidden songs from Spotify with both Spotify Free and Premium accounts. And it will break the limitations from the Spotify platform. As a result, you can listen to downloaded Spotify songs anywhere and anytime. With this tool, songs from Spotify will be converted and saved as plain audio formats like MP3, FLAC and so on.
Besides, you can reset Spotify audio channel, bit rate and more if you want. Also, DRmare Spotify Music Converter will run the conversion process in a fast speed. At the same time, it will keep full metadata and the original sound quality of Spotify unhidden music tracks. After that, songs will be kept on your computer as local files. At last, you can enjoy your favorite songs offline anywhere.
DRmare Spotify Music Converter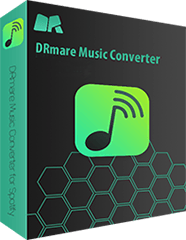 Support to download songs, playlists, podcasts, albums and more from Spotify
Convert Spotify music files to FLAC, MP3, WAV and so on
Support to enjoy Spotify songs offline anytime and anywhere
Now, you can follow the steps to see how to use DRmare Music Converter to download unhidden songs on Spotify. To start, you have to download and install this DRmare tool on your computer first. After that, check the tutorial below.
Step 1

Import Spotify unhidden songs to DRmare

Fire up the installed DRmare Spotify Music Converter on your computer. Then you will see its clean main interface. Also, you will see the Spotify music app pop up at the same time. And then log in to your Spotify account and locate the unhidden songs in the Spotify app. Once found, drag and drop the track to the DRmare tool. Or, copy and paste the link address to the track into the search bar on the DRmare program. After that, tap the '+' icon.
Step 2

Set output format for hidden songs on Spotify

There are several output audio formats for you to choose from in the DRmare program. To pick up one, you can find the 'Preferences' option and head to this section. Then tap the 'Convert' option and you can start to change audio format, sample rate and more for Spotify music tracks. After that, you need to hit on the 'OK' button to save the settings.
Step 3

Download Spotify unhidden songs offline

Now, press the 'Convert' button and DRmare tool will start the downloading process. Later, you can click on the 'converted' icon to find the local Spotify audio tracks. You can also locate them in the target folder on your computer. At last, you can listen to Spotify unhidden tracks offline on the device you like.
FAQs about Hide or Unhide Songs in Spotify
Q1: Can I Unhide Songs on Spotify in Bulk?
A: No. Now, there is no option for users to unhide multiple songs on Spotify at once. You can only unhide a song on Spotify one by one.
Q2: Why Can't I Hide Songs from Other's Playlists?
A: The Hide feature is only available for the playlist that created by Spotify or an artist radio. Besides, you can't hide songs from Spotify Daily Mix, Discover Weekly or Release Radar.
Q3: How Can I Hide Artists I'm Listening to on Spotify?
A: You can go to the 'Settings' section in the Spotify app on your mobile or desktop device. Then head to the 'Social' section. Next, hit on 'Recently played artists' on mobile or 'Show my recently played artists on my public profile' on desktop.
Q4: Will the Songs I Unhide on Spotify on One Device Appear on Other Devices?
A: Yes. The songs you unhide on one device will be synced across all devices when you use Spotify. But you need to log in to the same Spotify account.
The Verdict
In this post, you know how to unhide songs on Spotify and how to hide a song on Spotify. You can follow the guide above and start to hide and undo hide songs on Spotify. Besides, you learn how to download unhidden songs from Spotify without premium via DRmare Spotify Music Converter. With this program, you can download and convert any audio track from Spotify as local files. And you can get the audio files to MP3, FLAC and more audio formats. Later, you can move and listen to Spotify tracks offline on any platform and device you want.