"I don't have enough space on my phone. Is there a way to move downloaded Apple Music songs to a micro SD card to free up storage space?" - Asked by Keira Mitchell
Luckily, Apple introduced a feature in 2016: Apple Music can now store music on an SD card. This feature is only available on Android, as iPhones don't support inserting memory cards. For Windows/Mac computers, although the memory card function is supported, downloaded Apple Music songs cannot be moved to the SD card. This is because Apple Music is a streaming music service and you cannot move Apple Music downloads to any external storage, they can only be played on the Apple Music app or iTunes. But don't worry, we're happy to show you how to save Apple Music to SD card.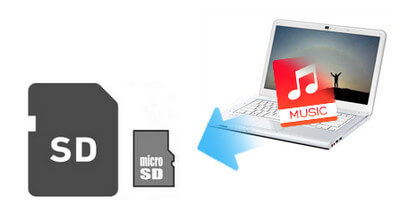 Part 1. How to Download Music from Apple Music to SD Card on Android Devices
With the built-in function, you can change the output path of downloaded Apple Music songs on your Android device to SD card. Then all the songs you download will be automatically stored on the SD card, saving storage space on your phone. However, it should be noted that all Apple Music songs stored on the SD card cannot be played on devices that do not support the Apple Music application or iTunes. Don't worry you can skip to Part 2 to see how to fix this problem.
Now let's see how to download music from Apple Music to SD card on Android devices.
Step 1. Make sure you have the latest version of the Apple Music app. If you don't have it, just update it from the Google Play store.
Step 2. Launch the Apple Music app and slide out the menus, please click "Settings" > "Download Location".
Step 3. From the popup list of options, please select "SD Card".
Step 4. You will receive a prompt if you want to move all your currently downloaded music, along with any future music to your SD card, please click "YES" to confirm it.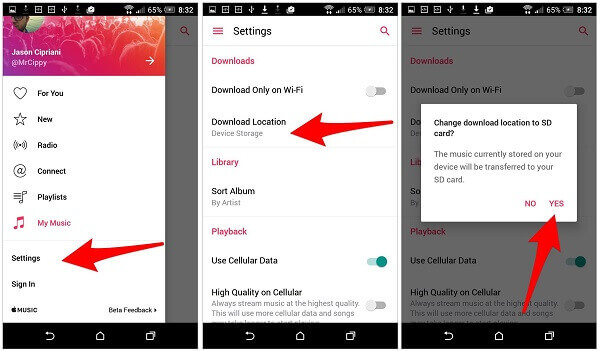 NOTE:
Downloaded Apple Music songs are still DRM-protected and you can only play them on the Apple Music app or iTunes. You cannot insert the SD card into other devices for playback. Read on and find a solution.
Part 2. How to Copy Apple Music to SD Card to Listen Anywhere
In addition to saving space, another great feature of an SD card is that it enables you to enjoy music, movies, and other media files from any device in a plug-and-play manner. But if it is an Apple Music M4P file downloaded directly from Android, that won't work. This is because they are combined with digital rights management protection. To copy Apple Music to the memory card of your car stereo, portable speaker, or any other device that supports SD card, you need to use DRmare Apple Music Converter to remove the DRM protection first.
It is specially developed for users to enjoy Apple Music, iTunes and other digital music files in a more free way. It uses unique technology to crack DRM and make 1:1 copy from source to destination. This not only ensures 100% original audio quality but also its complete metadata information such as album cover, title, year, etc. Plus, it runs up to 30 times faster. With it, you can get DRM-free Apple Music songs stored on your local computer, and then you can move them to any external storage, including SD card, USB drive, etc. This way you can insert the SD card into any device that supports it and listen to Apple Music offline without restrictions.
DRmare Apple Music Converter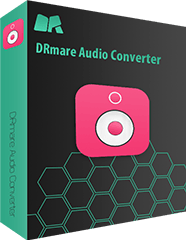 Break DRM copyright from Apple Music, iTunes, and Audible
Convert Apple Music M4P files to AAC, MP3, M4A for any non-apple devices
Keep original quality of songs including sound quality, title, author, and so on
Work at a 30X faster speed, enjoy Apple Music anywhere
Please install DRmare Audio Converter for free via the 'Download' button above. Then you can use it to download Apple Music as popular audio files and then move Apple Music to SD card. Now let's hands on it.
Step 1

Import Apple Music M4P files

To get started, you need to download the Apple Music M4P files you want. After that, you can import them to DRmare software by dragging & dropping or clicking the "Add Files" button at the bottom left.
Step 2

Select a new output format

Apple Music M4P format is a proprietary format. Normally it is not recognized when you move it out of Apple's ecosystem. You can simply choose a more popular format such as MP3, M4A, AAC, M4B, WAV, FLAC before transferring to memory card offline.
Step 3

Save Apple Music to your computer

Next, you can click the "Convert" button from the bottom right to start the converting. It can convert Apple Music M4P files to MP3 or other formats with the up to 30X faster speed. The converted songs will stored on your computer's local folder and you can move them anywhere including an SD card. At last, just copy and paste to put the converted songs on your SD card from your computer.
Step 4

Transfer Apple Music to SD card

Now please insert an SD card to your computer. Then locate the downloaded Apple Music files in the 'Converted' folder on your computer. Finally, simply copy and paste the folder to your SD folder. With this method, you can move the SD card to any device to listen to Apple Music freely. (If your computer does not have an SD card port, you can use a card reader to insert the SD card.)
Alternatively, you can insert the SD card (or SD card in a card reader) into your computer first. Then click the "Output" tab at the bottom and set the download location of DRmare Audio Converter to SD card. Then you can start converting Apple Music and all songs will be downloaded to your SD card automatically.
Part 3. How to Copy iTunes Playlist to SD Card
If you want to copy music from iTunes to SD card, follow the steps below.
Step 1. Insert the SD card into your computer.
Step 2. Open iTunes and find the music or playlist you want to transfer. Then open the SD card folder and drag and drop tracks from iTunes onto the SD card.
If you find that your music cannot be moved, right-click the track and select View Options > Kind to check its format. If it's AAC, you need to convert it to MP3 before you export it to an SD card. For more details: How to convert iTunes music to MP3. If it's DRM-protected, then you cannot transfer it to your SD card. You need to remove the DRM protection first. You can follow the steps in Part 2 to use DRmare Audio Converter to remove protection from iTunes.
Part 4. In Conclusion
You already know how to save Apple Music to SD card. If you are using an Android device, just change the download location to SD card and all songs will be moved to the SD card. But you still can't listen to these Apple Music songs by inserting the SD card into other devices. Thankfully, DRmare Apple Music Converter solves this problem. It enables you to unprotect Apple Music songs and copy them to SD card or any other external device. Then you can listen to Apple Music anytime and anywhere. You can free up space, enjoy offline listening, or have more portability and convenience when managing your Apple Music collection.