"Can you DJ with Apple Music?" Apple has a boundless library of music that is great for use by aspiring DJs. Users who use Apple Music and have a massive library may want to personalize their songs. Yet, there is no Apple Music compatible DJ software as Apple Music has no integration with them.
So, how to DJ with Apple Music? Luckily, you can get some DJ app that work with Apple Music to level up your listening experience in this post. Also, you will learn how to use Apple Music DJ with any DJ software with ease. Now, check the post and learn more.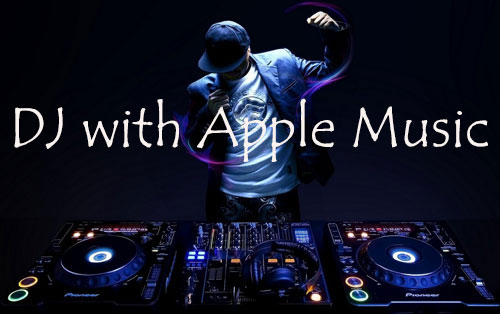 Part 1. What DJ Software That Works with Apple Music
In this part, we will show you which DJ app that works with Apple Music in detail. Please check them one by one below.
1. MagaSeg
MegaSeg is a DJ software that is available on macOS system. You can use it on a MacBook, Mac Mini or iMac. This DJ app can work with Apple Music. But you need to pay for it. With the internet connection, you can add your iTunes tracks or local music files to MegaSeg for mixing. In this case, you can DJ with Apple Music by MegaSeg on Mac.
2. Pacemaker
Pacemaker allows you to mix lots of tracks and lets you share the tracks with others. This tool can be used on iPhone, iPad and Apple Watch. Besides, as it is integrated with Apple Music, you can access tracks from Apple Music with ease. And you can choose your favorite soundtracks for mixing in Pacemaker. Please note that you need an Apple Music subscription to use Apple Music in Pacemaker.
Above are the DJ apps that work with Apple Music. Yet, there are limits of them. In this case, you can look for other ways to DJ Apple Music. Below is the best way for you. Just check it out.
Part 2. How to DJ with Apple Music on Any DJ App via DRmare Apple Music Converter
Now, we will show you how to DJ with Apple Music in any DJ software. To do that, you will have to bypass the encryption on Apple files. The Apple songs are protected. This makes Apple Music songs unavailable for offline use even on DJ software that works with Apple Music. But we have a way around it. Using an external app to bypass the music protections can enable users to use Apple Music with ease. To help with that, let us present the DRmare Apple Music Converter.
DRmare Apple Music Converter is a very easy-to-use yet powerful tool for downloading and converting Apple audio. All encrypted audio from Apple Music or even from iTunes can be losslessly downloaded in common formats such as MP3, FLAC, WAV and more.
You can convert multiple songs or playlists at a single tap without any loss of quality. The original quality of the audio is retained. Along with the high-quality audio, the ID3 tags and metadata are also retained without any alterations. It also allows customization of the ID3 tags and output parameters. You can adjust the output settings such as bit rate, conversion speed, and format according to your preference.
This all-in-one converter also enables users to DJ with Apple Music. The downloaded Apple Music files can be streamed and transferred on a variety of devices. You can then access the saved audio files anytime. This way, you can DJ with Apple Music without any limitations.
DRmare Apple Music Converter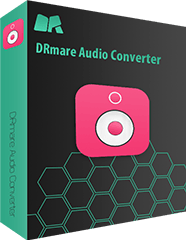 Batch convert Apple Music audio to plain audio formats
Preserve high audio quality of Apple Music tracks after converting
Support to use Apple Music on any DJ app and other platforms
How to Convert Apple Music for Any DJ App
To DJ with Apple Music, you will need to convert the encrypted Apple files. In this case, they are compatible with the DJ apps you wish to use. If you don't know how to setup Apple Music with DJ, no worries. We are here with an elaborate step-by-step guide for your ease.
Step 1

Download DRmare Apple Music Converter

Depending on whether you are using the Windows or Mac system, download and install the DRmare Audio Converter. Then, launch it and it will display the main screen. Also, the iTunes program will show as well.
Step 2

Import Apple Music songs to DRmare software

After that, on the main interface, you can go to add music you want to convert on DRmare. If your music is protected, such as the Apple music, click on the first music icon to import the encrypted files. In case you want to convert common audio files that are not protected, you should click the next icon.
Step 3

Customize Apple Music output settings for DJ apps

On the bottom right, click on the Format icon. Then you will see a list of various output formats you can choose from in the new window. You can select to convert Apple Music to MP3 as MP3 is a univeral format. You can also choose to specify the audio quality or if you want to keep lossless quality. The sample rate, bit rate, and channel can also be customized in the same way.
Step 4

Convert Apple Music for DJ apps

Now, click on the Convert button in the bottom right. The process will be 30 times faster than usual and will give you quick and high-quality results. Finally, your converted Apple Music files will be saved to the destination folder for transferring to other devices or apps. You can also access the converted Apple Music files in the history tab of the converter.
Step 5

DJ with Apple Music in DJ app

Since now you have the Apple Music files saved locally to your device, they are unprotected and can be imported to any DJ app. Here we will take Djay pro as an example to show you how to DJ with Apple Music.
Open Algoriddim Djay pro on your computer. On the main interface, click on the Folder icon in the bottom left corner. Then tap on the Add folder to view your music folders. And then select the folder where you have saved the Apple Music files and click ok. At last, all the locally saved Apple Music files will be instantly imported to the DJ app. Then you can start to mix Apple Music songs you like.
Part 3. FAQs about Apple Music DJ
Q1: Can You DJ with Apple Music?
A: Yes. You can use DRmare Apple Music Converter to convert and keep Apple Music songs to local files. Then you can import Apple Music to your favorite DJ app and start mixing your Apple Music songs.
Q2: Is There Any DJ App for Apple Music?
A: Yes. MegaSeg and Pacemaker can work with Apple Music. You can access Apple Music through these tools directly.
Q3: Can I Use Apple Music in Traktor DJ for Mixing?
A: Yes, you can. With DRmare Audio Converter, you can get the local audio files of Apple Music songs. Then you can add Apple Music songs to Traktor DJ for mixing.
Part 4. In Conclusion
Finally, now you know the easiest and smartest way to DJ with Apple Music. Using DRmare Apple Music Converter will give you access to unlimited Apple Music streaming. Your entire playlists will be accessible anytime and on any device. Hop on to your favorite DJ app for Apple Music and enjoy.