It is normal for some people to have total silence when carrying out specific duties. However, this may result in lots of destruction especially when everything around you goes quiet. The most effective way to concentrate is to have some form of best music for studying or just any sound. These could be music, ambient noise, television or slight shadow movement. Research has shown that music plays a big role when it comes to concentration. It, however, advocates for music without lyrics particularly while studying. Therefore if you are one of those who relies on music while studying, chances are that you have a subscription or your own extensive music library. Spotify is among the best subscriptions you can opt for. Let's explore some that can help you to study constructively.
View also: Top 10 Best Hip Hop Playlists on Spotify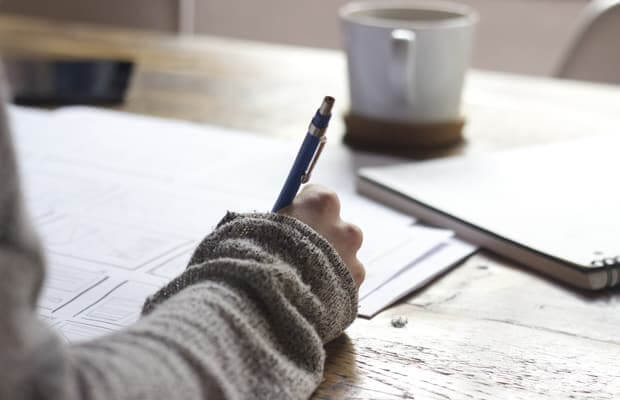 Top 1. Acoustic Concentration
This Spotify study playlist can take you through for about one and a half hours. As its name suggests, it is meant for some serious concentration, especially for the more challenging topics. Encompassed with about 25 songs, Acoustic brings you the best from the likes of Tommy Emmanuel, Michael Hedges and lots of guitarists to enhance your study mood. Besides, it is lyric-free, making it the best option for an upcoming examination.
Top 2. Superior Study
If you need the longest study hours then this playlist suits your needs. Superior as its, this book brings you a long list of instrumental music. Get a whole 20 hours of nonstop music, going above 200 songs. This playlist will give you a mixture of soundtracks from movies like Harry Potter, The Hours, and Amelie. Besides being one of the best study music playlists, you are guaranteed soothing instrumental beats from top artists like Max Richter.
View also: Top 8 Work Playlists on Spotify
Top 3. Chill Country
Country songs can never lose their classic touch making them among the best year in, year out. Their uniqueness separates them from all the other music playlists in the market. As a matter of fact, they never lose their good vibe even after decades of being in the market. Did you know that Chill country playlist can enhance your level of concentration? Get this 8-hour long playlist and experience amazing hits by well-known artists including Chris Lane and Miranda Lambert.
Top 4. Yellow Brick Cinema
Exams bring forth lots of nervousness, especially when looking towards a difficult paper. This best study music playlist has the charm of driving out fear in the most interesting manner. It easily connects with your brain as it relaxes your mind. Amidst this feeling, it will calm your nerves making it easy for you to clearly understand what you are reading. It suits both the young and the old alike being that it encompasses a variety of tracks for you to choose from.
Top 5. Intense Studying
For utmost concentration, Intense studying playlist carries some magic in it. This is probably to signify that it is meant for serious and intensified studying. It is awesome for keeping your brain focused till the end. Comprising of about 120 songs, you are sure to go for more than 10 hours of non-stop music. Kill boredom and engage your brain with this playlist that contains a mix of concertos and sonatas. Talk of the upbeat tempos and see how they keep you on track while letting you focus on your studies.
View also: Top 10 Running Playlists on Spotify
Top 6. Workday Lounge
Workday gives you up to 90 songs to listen while studying, going for 8 hours long. This is where the rubber meets the road even though some people are not lovers of lounge music. This playlist brings forth mellow beats that will enhance your reasoning capacity for better understanding. Even though it is not elevator music, it has what it takes to keep you glued for long.
Top 7. Study Mix
Some people take the standard genre of music as boring. Even though that may be the case, Study Mix brings something totally different. This playlist relies on remixes of numerous modern songs. It, therefore, gives a room for change every time you are reading a different topic. Furthermore, this capability enhances concentration given that the brain responds differently to each particular mode of music.
View also: Top 10 Apple Music Hip Hop Playlists
Top 8. Good Vibes Playlist
This Spotify study playlist will engage your brain in the most effective way. Our brains are trained to naturally respond positively when we hear preferred songs. Actually, the remedy for productivity is simply diverting your attention to that which is best. Good vibes songs have the capacity to make you feel a sense of worth. In return, it will enhance your mood by drowning out any bad vibes.
Top 9. Electronic Dance Music Playlist
This playlist has a way of propelling the energy you need for a kinesthetic learning. With tracks by Netsky, Crystal Castles, and Moguai, EDM playlist will keep you moving for the better. Get 4 hours of non-stop music with up to 40 songs. Engage in calculations the smart way by settling for this Spotify playlist.
Top 10. Classical Music
This is where long hours do not apply. Listening to this genre of music even for a short period of time each day can boost your reasoning ability. This is the reason why it can be so engaging when there is background music for studying. Besides enhancing your thinking ability, classical music is also perfect for decision making. It is needful for scholars especially those who are involved in research activities.
View also: Top 10 Best Apple Music Playlists
Conclusion
To sum it up, we know that researchers are still continuing to unfold the correlation between the brain functions and music. We, however, understand that people respond to different kinds of music in diverse ways. This hence explains why finding that best Spotify study playlist can be a daunting task. According to our list, we have classified the playlists into different categories. Someone who needs kinesthetic energy need not go for Chill country playlist. The secret is to settle for your favorite group, in correlation to your productivity level since every kind of music is designed with particular perception in mind.
Finally, one thing you need to keep in mind is that Spotify doesn't allow offline listening with free account. Even you have subscribed to the Spotify premium account, you can only download the songs offline through the Spotify app. This means you won't be able to play the songs on your MP3 players directly. Luckily, with the well-crafted DRmare Spotify to MP3 Converter for Windows/Mac, now you can one click to extract the Spotify songs offline as MP3 songs.