"Spotify Connect is not working on my device. What can I do?" Spotify allows users to stream Spotify wirelessly to other devices via Spotify Connect. However, sometimes Spotify Connect stops working for no reason. To fix Spotify Connect not working issue, follow the troubleshooting methods given in this article.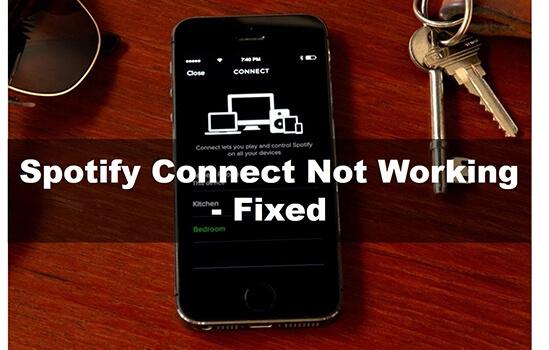 Part 1. Why Is Spotify Connect Not Working
There are many reasons why Spotify Connect doesn't work. Some of the most common ones are listed below:
Internet connection problems
System audio errors
Bluetooth connectivity issues
The Spotify app is missing updates
System cache issues
Paid subscriptions may end
Internet security software or hardware firewall issues
So, if your Spotify Connect won't work, you can first check whether it is because your subscription has expired. If not, try the solutions below to fix your problem.
Part 2. How to Fix Spotify Connect Not Working - 11 Common Solutions
In this part, we will show some common solutions for you to fix Spotify Connect stopped working.
Solution 1. Check Your Internet Connection
First, you need to check your Internet connection. Make sure you are under a stable Internet connection. Second, make sure your cell phone and your stereo are under the same Internet connection. You can also turn off your Internet and then reconnect. It is also possible to turn WiFi into mobile data.
Solution 2. Check Your Audio
If your device's audio has output problems, then it may cause the problem of Spotify Connect not working. So, test your audio output to see if there are any problems. Here are how to check your computer audio output.
On your computer, click 'Start' and then type 'Sound' in the search box.
Choose the device you want to check and then click 'Configure'.
Click 'Test' to check your audio output.
Solution 3. Check if Spotify Is Down
Consider that you may not be the only person having problems with Spotify Connect stopped working. This may be a common problem. So, you can check the official Spotify account to see if it's an issue with Spotify itself.
You can check the Spotify status Twitter account. It will let you know if there are any service issues with Spotify. Alternatively, you can check out Down Detector. It is a third-party site where users can report problems with many services including Spotify.
Solution 4. Restart Your Device
Rebooting the device is one of the most recommended troubleshooting options. It is the simplest and yet many times the most effective.
If you have encountered the problem of Pioneer Spotify Connect not working, restart your phone and your Pioneer speaker. See if it solves your problem.
Solution 5. Reinstall Spotify
Most common problems of Spotify can be solved by reinstalling the Spotify app. You'd better back up your data before uninstalling Spotify.
For iOS Devices: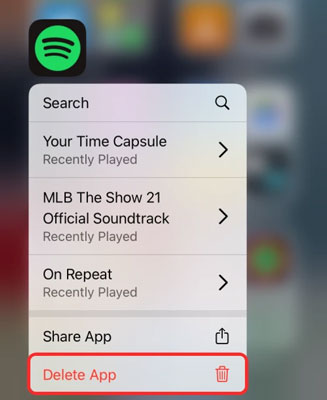 On your iOS device, tap and hold the Spotify app icon on your main screen.
Touch 'Delete App' and then confirm uninstallation by tapping 'Delete'.
Open the Apple App Store to reinstall the Spotify app.
For Android Devices: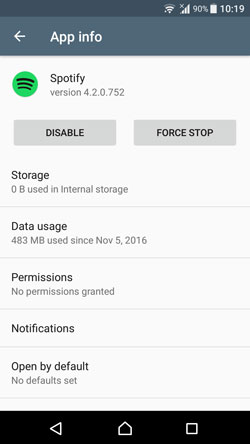 Open the Settings app on your Android device.
Tap on the 'Apps' section. Then find and tap on the Spotify app.
Choose 'Storage' > 'Clear Data'. And then tap on 'Uninstall'.
Open the Google Play app to reinstall the Spotify app.
For Windows: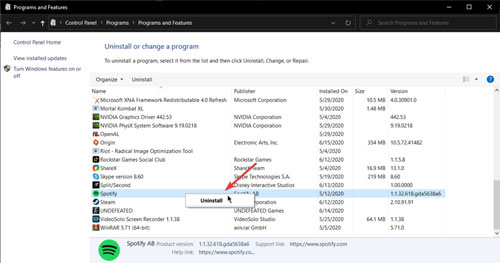 Click 'Start' and then choose 'Programs and Features'.
Choose the Spotify app and click on 'Uninstall'.
Reinstall Spotify from Spotify's website.
For Mac: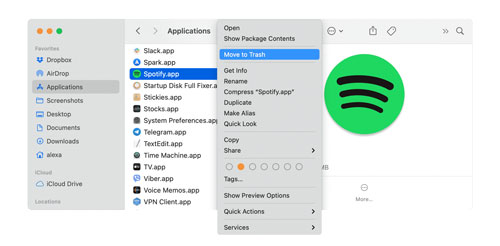 Open Finder and click on 'Applications' from the side menu bar.
Find the Spotify app in the list and drag it to 'Trash'. Then empty Trash to delete Spotify.
Download and install Spotify from its official website.
Solution 6. Update Spotify and Your Device
The Onkyo, Denon, or Alexa Spotify Connect not working issue may happen to you if you have outdated firmware. Firmware updates usually include fixes for bugs and technical glitches. So, you can check whether the firmware of the device you are using is up to date. Also, you should have the latest Spotify app installed.
For Android: Go to Google Play Store and find Spotify to click on 'Update'.
For iOS: Go to App Store and find Spotify to tap on 'Update'.
Solution 7. Add Spotify Account to Your Device
If you haven't connected the Spotify app to a device, then Spotify Connect won't work. Therefore, you can add your Spotify account to your device. Here's how to remove and re-add a Spotify account from Sonos to solve Spotify Connect not working Sonos. After that, you can easily play Spotify through Sonos via Spotify Connect.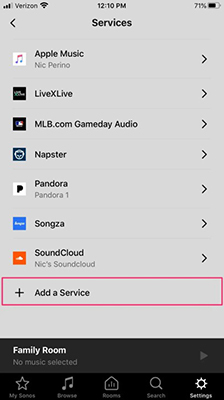 Open the Sonos app and tap on 'More'.
Choose 'Settings' and then 'My Services'.
Click on 'Spotify' and tap on 'Delete account'.
Back to 'My Services' and then click 'Add a Service' to add Spotify.
Log in to your Spotify account.
Solution 8. Change Your DNS Server
A DNS server is a filing system for the Internet that helps your device connect and work. When it has some problems, you may find that your Spotify Connect doesn't work. So, you can try changing your DNS server to fix Spotify Connect not working Android/iPhone.
Power your phone and go to 'Settings' > 'WiFi'.
Tap and hold 'Network'. Then choose 'Modify Network'.
Tap on 'IP settings' and change the DNS server to a public DNS.
Solution 9. Allow Spotify to Display over Other Apps
If Spotify Connect to a device not working, you can check if you have allowed Spotify to display over other apps.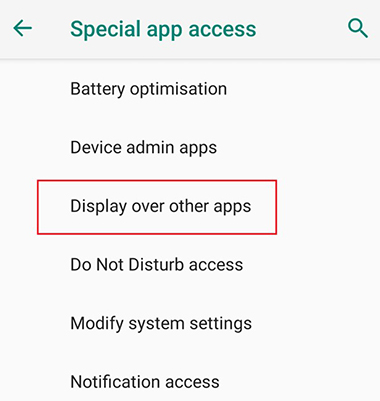 Open the Spotify app and then go to 'Settings'.
Find 'Apps'. Then choose 'Special app access'.
Turn on 'Display over other apps'.
Solution 10. Clean Storage Space
Check how much free space you have on your device. If the space is all taken up, then Spotify Connect won't work. If this is the case, you can try to clear some unused files.
Solution 11. Clear Spotify Cache
Similarly, if there is too much cache on Spotify, the Spotify app won't work as normal. Also, there may be some old cached data that can get corrupted and cause problems with Spotify Connect not working. So, it's good to clear Spotify cache when your Spotify Connect doesn't work.
Part 3. How to Fix Spotify Connect Not Working - the Ultimate Solution
If your Spotify Connect still doesn't work, you can try our ultimate solution. That is, you can try streaming Spotify music to your device without the Spotify app. Of course, there is no need for Spotify Connect.
All your need is DRmare Spotify Music Converter. In short, it allows you to play Spotify music on any device you want, without the Spotify app. It can download and convert any audio from Spotify to multiple output formats. They are MP3, FLAC, AAC, M4A, M4B, and WAV. You can get compatible audio files with your desired device. Then it is simple to play Spotify without the Spotify app and Spotify Connect. You can listen to Spotify music without the Spotify connect not working issue.
DRmare Spotify Music Converter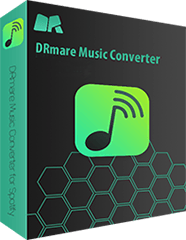 Download music from Spotify in batches at 5X speed
Stream Spotify to your device losslessly without Spotify Connect
Listen to Spotify offline without Premium anywhere
Convert Spotify to MP3 and other common-used formats
How to Play Spotify on Your Device without Spotify Connect Not Working Issue
Step 1

Add Spotify songs into DRmare

Once you open this downloader, the Spotify app will open as well. You can add the songs you want to stream to your device in two ways. One is to drag and drop songs directly from Spotify to this software. The other is to copy and paste the song's URL into the search bar and click on '+' in this software.
Step 2

Choose Spotify output format for your device

Click on 'Menu' and then select 'Preferences' at the top right. Then click 'Convert' and you can customize the output settings. You can choose the compatible output format with your device. You can also change other settings including the channel, bit rate, and sample rate.
Step 3

Convert Spotify songs and stream to your device

Click on the 'Convert' button at the bottom-right corner and it will convert Spotify songs automatically. Once ended, you can transfer the converted songs to your device for listening without the Spotify Connect not working issue. You are also allowed to play them offline without Premium on your computer.