Gone are the days when you would bombard yourself with tones of devices for various functionalities. Nowadays, you only need one gadget – that's a smartphone. You can use it to take videos, photos, keep reminders, check for directions on Google map and above all, keep in touch with friends and family. The big question runs back to which is the best smart mobile phone 2019? Even though the vast majority of these smartphones run Android, remember that iOS developers are always up to the task of releasing new apps. Apart from these two famous operating systems, others like Windows OS and BlackBerry OS devices are also still on the rise.
We have compiled a list of some of the smartphones that have been regarded at outstanding since 2018.
1. Samsung Galaxy S10 5G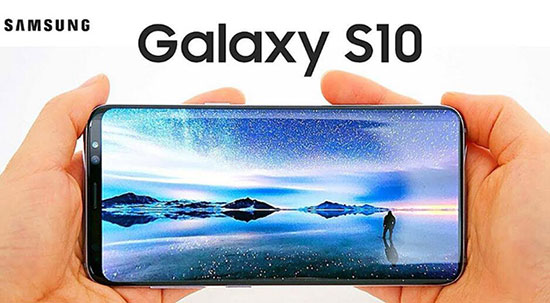 Very slick and splendor; Samsung Galaxy S10 5G is a big improvement from the previous model, S10 Plus. The 5G has incorporated a larger display of 6.7 inches, a larger battery capacity and additional cameras which include two 3D depth cameras. More so, the ability for 5G wireless network support gives it a mileage. Other advantages are the expandable microSD storage, high level of water resistance, ability to charge other devices via its wireless technology makes it a convenient device for all occasions.
View also: How to Play iTunes Videos on Galaxy S Series
2. Samsung Galaxy Note 9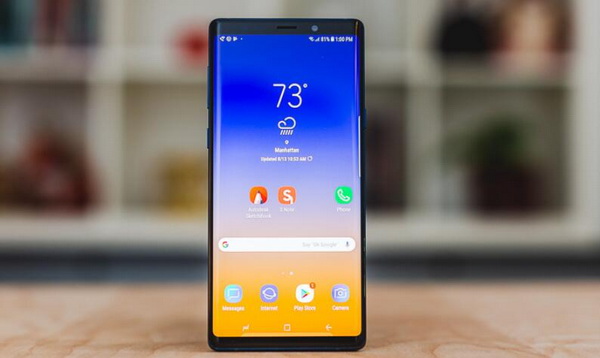 This phone always appeared in the top 10 smartphones 2018 with every review. It is regarded as the best option for the enterprise world. As compared to its predecessor Note 8, Note 9 comes with tones of improvements like more internal capacity, improved software intelligence and a bigger battery capacity of 4,000mAh. Furthermore, the additional Bluetooth S Pen is worth the entire take.
View also: How to Transfer iTunes Movies to Galaxy Note
3. OnePlus 7 PRO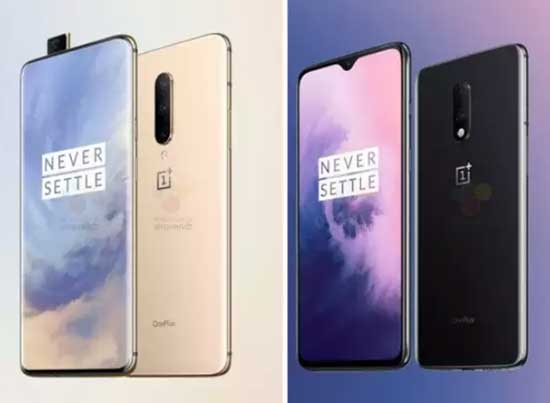 It is the elegant design of this best smartphone 2019 that will first attract you. This phone comes with two pieces of 3D Gorilla Glass that's neatly fixed with a metal frame. Besides, it has a lovely inch display of 6.67 inches for a clear view. It also comes with triple rear cameras, large storage capacity and quality radio support for GSM networks.
View also: How to Sync iTunes Films to OnePlus 7
4. Huawei P30 Pro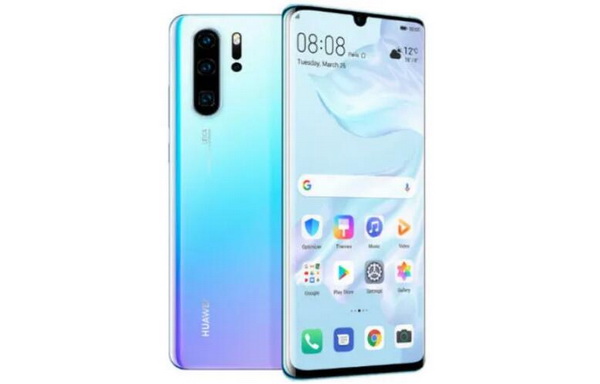 This Chinese brand is a great choice for photography. It has a massive battery capacity, a slick design, and great cameras. The main three cameras are tasked with different obligations. You can zoom up to 5x optically, bring in more light to the sensor for quality photo outcome. However, its EMUI software is a bit of a mess, Huawei P30 Pro is still a great phone for a stunning photography package.
View also: How to Copy iTunes M4V to Huawei P Series
5. Huawei Mate 20 Pro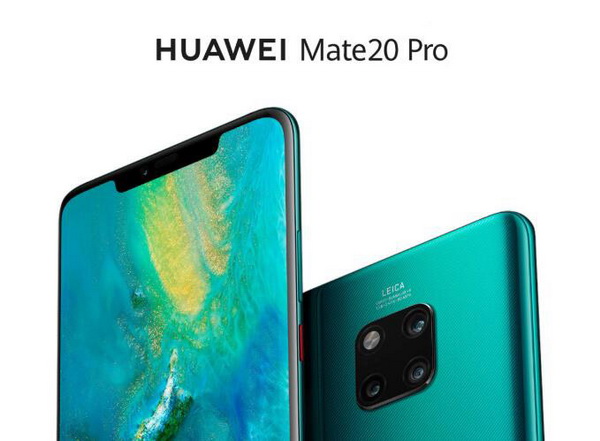 It is the intuitive features that put this smartphone at its top level. Apart from its lovely screen, Huawei Mate 20 Pro also has an exceptional battery life and a fast-charging mechanism. Its great cameras cannot go without mentioning. A combination of a wide-angle, telephoto and night mode lets you capture images to detail no matter day or night. Furthermore, this phone gives you a surety of non-grip; thanks to its curved panel shape.
View also:
6. iPhone XS Max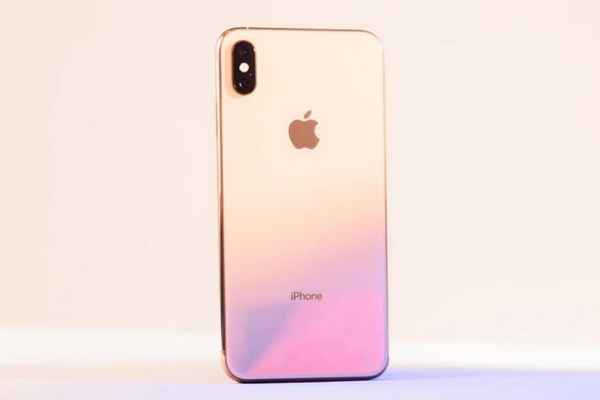 This new generation of iPhone brings on an exceptional performance that's still well accepted among the top 10 smartphones 2018. The Dolby Vision-compliant OLED display from its Super Retina ensures perfect view. The storage space is big enough, up to 512GB that lets you store any data type from videos, photos, documents, and other big files. A further Face ID unlocking ability ensures optimum security. No one can access your important data because of this facial recognition aspect. iPhone XS Max might be high in price but the value is worth the spending.
View also: How to Keep iTunes Rentals on iPhone X
7. LG V40 THINQ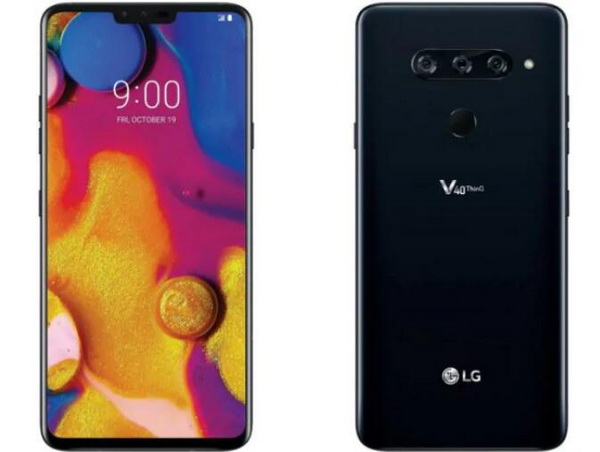 Huawei's launch of a brand with three rear cameras might have come as a surprise for many users. LG V40 THINQ has broken this record with a total of five cameras comprising of the triple rear and dual front-facing cameras. There is no way you are going to resist the true wide-angle lenses. Standing apart is what this brand knows best. Among other incredible features include wireless charging, MIL-STD 810G shock-resistant rating, expansion ability for your microSD card and audio support that comes with its Boombox speaker system among other incredible features.
View also: How to Transfer iTunes Videos to LG Phones
8. Google Pixel 3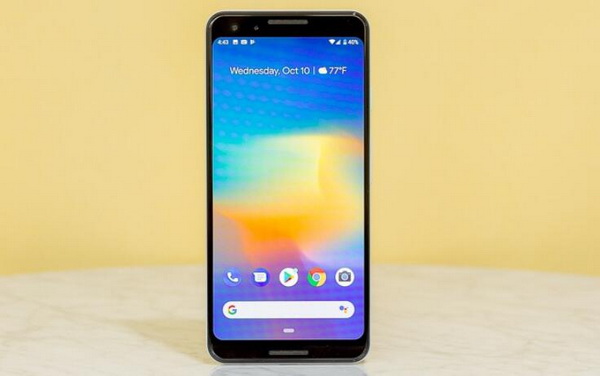 Android OS is dully earning a worthwhile place in the best budget smartphone 2018. Google Pixel 3 is simply a clean Android with an astounding camera and an improved design. The real glass-backed design is not only worth notifying but is leeway for wireless charging. Furthermore, the addition of low-light shooting mode call Night Sight is perfect for those late-night video and photo shoots. Other inclusions are a Super Res Zoom and a 4GB RAM capacity.
View also: How to Watch iTunes Movies on Pixel Phone
9. iPhone XR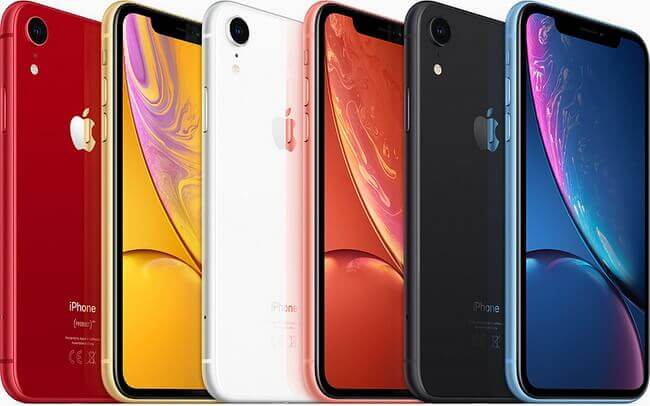 This model has scaled in the category of best smart mobile phones due to its top performance and XS features. Talk of a wide-angle camera that includes Smart HDR, A12 Bionic processor, wireless charging and other utilities at a much lower price than its smartphone sister iPhone XS. The only criticism is the absence of a fast charger. You'll definitely spend more time in charging as compared to its sister XS.
10. Moto G7 Plus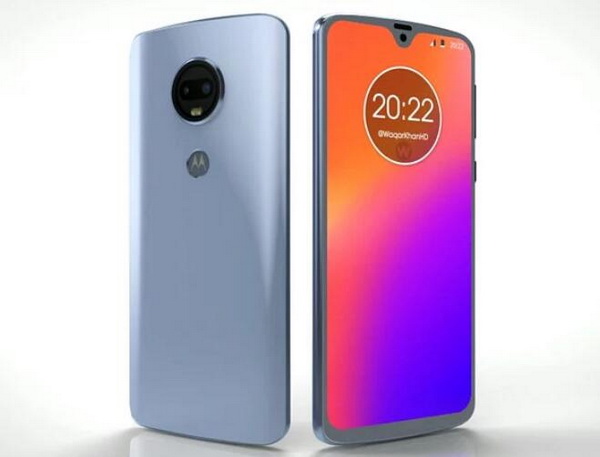 Experience the feel of a slick and classy smartphone without spending big. The Moto G7 Plus has high-end features that let you do more than you can imagine. Inclusion of a 4GB RAM and a storage capacity of 64 GB is a clear sign of good storage ability. It also comes with a fast-charging mechanism for a quicker approach.
View also: How to Copy iTunes Videos to LG Mobile Phone
Conclusion
This list has foreshown a diversity of phones in terms of size and features. Some are narrower, e.g Google Pixel 3 and Samsung's Galaxy s10. This is apparently the derivative of big screens not to mention the ease when it comes to holding in one hand. However, if you prefer best smartphone 2019 that are gigantic then the OnePlus 7 Pro and iPhone XS Max may just give you that perfect big window into the online world.